Want to change careers? Meet the love of your life? Live in a different country? Do you know what your biggest dreams look like? And how to get yourself there?

© 2008 Rita Farin. All rights reserved. Photography by
Jim Sichinolfi
.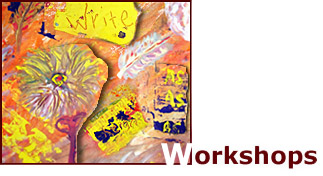 It all starts with some imagination and a pen. Creating your dreams on paper is one of the most powerful ways to make them happen. It begins the process of shifting your thinking and behavior to enable change. Through a series of playful, guided imageries and freewriting exercises, this workshop will help you:

Gain clarity on what you desire

Prepare yourself to receive your dreams

Discover what it feels like to live your dreams

Learn to recognize when your dream's arrived

Learn techniques you can practice at home

Where?   Ananda Bhav Yoga Studio

                165 West Wieuca Road NE

                Suite 102

                Atlanta, GA 30342

When?    Saturday, November 7, 2009

                2 - 4:30 pm

Cost:       $35

**Pre-registration is required. Workshop is limited to 10 participants.

To reserve your spot, you may pay by credit card below or send a check in advance. To pay by check, please email rita@ritafarin.com.