Learning to wear your creative-colored glasses.

Tools for igniting and managing creativity, change and innovation.

Ready to…

embrace your life's dream? return to your authentic self?

bust through resistance?

let your creativity run wild?

© 2008 Rita Farin. All rights reserved. Photography by
Jim Sichinolfi
.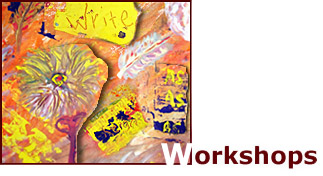 Each session of this online 12-week workshop is dedicated to a crucial element of the creative process. With this course, you'll begin looking at your projects, dreams and life through new lenses. Fun, interactive exercises and discussions will help ignite innovation in your professional work, infuse creativity into your everyday life and enable you to make changes you desire.

Where?   Interactive online webinars.

  Introductory in-person workshops will take place in Atlanta, GA, and                             Wilmington, NC beginning in November. Click here for more info.
When?   Wednesday evenings 7:30 - 9:00 pm ET

               Part I begins January 20, 2010

               Part II begins March 24, 2010

Cost:     $225 for each 6-week series 

              $395 for complete 12-week series

              ** includes material fees and a personal coaching session with a certified                       creativity coach

**Pre-registration with a deposit is required. Workshop is limited to 10 participants.

To reserve your spot, you may pay your deposit by credit card below or send a check in advance. To pay by check, please email rita@ritafarin.com. Full payment must be received before the first class convenes.
Take steps toward your dreams

Conquer procrastination, overwhelm and self-doubt

Cancellation policy:  To receive a refund, cancellations must be submitted to rita@ritafarin.com no later than 24 hours after the first class takes place. Deposits are non-refundable. You may apply your deposit to an upcoming workshop or coaching series.

Part I of the series explores: protection, possibility, self-compassion, play and imperfection

Part II of the series explores: imagination, audacity, downtime, darkness and engagement

Please choose your payment.