Unleashing the words within.

This is a four-session workshop that meets two hours each time.

Session 1: Relaxing into words - students tap into their creative energy through                                   meditation and visualization exercises

Session 2: Moving into words - participants use breathing and movement to enrich their                       writing

Session 3: Sensing words - using sound, taste, touch and smell, students remember to                         create from their senses

Session 4: Word play - we'll engage in childhood activities to deepen the creative process

© 2008 Rita Farin. All rights reserved. Photography by
Jim Sichinolfi
.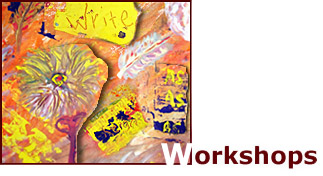 To schedule this workshop series for your group or event or if you're interested in taking part in the next workshop series, please email
rita@ritafarin.com